Current Business Members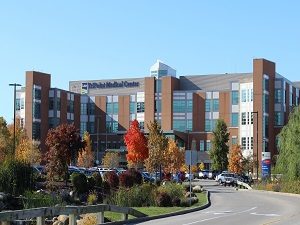 7590 Auburn Road
Concord, Ohio 44077
(440) 375-8100
University Hospitals TriPoint Medial Center provides a family-centered environment to get top medical care in Lake County. The property includes healing gardens, dedicated family areas and lots of natural light in a therapeutic environment focused on comfort, safety and healing.
---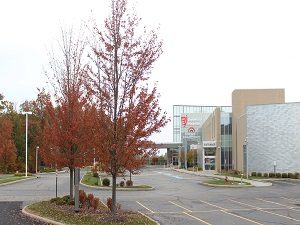 7510 Auburn Road
Concord, Ohio 44077
(440) 358-0400
A 60,000-square-foot ambulatory medical center, the UH Concord Health Center offers an urgent care center, primary care services for adults and children, and specialty services like orthopedics and cardiovascular medicine. The Health Center houses advanced diagnostics including a laboratory, radiology, and cardiac testing.
---
7671 Auburn Road
Concord Township, Ohio 44077
(440) 639-4650
The Center offers a variety of children's and adult enrichment classes and serves as a meeting place for community groups. It is available for rental for parties or business meetings of up to 120 guests.
---
7 Richmond Street, P.O. Box 601
Painesville, Ohio 44077
(440) 352-9301
Painesville is the county seat of Lake County, home of Lake Erie College, and Morley Library. According to the 2000 Census, the City of Painesville is the fourth largest municipality in Lake County.
---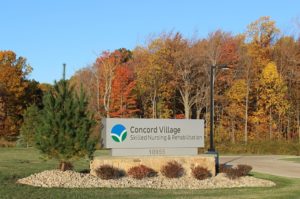 10955 Capital Parkway
Concord Township, Ohio 44077
(440) 709-1111
Concord Village Skilled Nursing & Rehabilitation provides a full continuum of care, from short-term rehabilitation, post-surgery recovery, long-term skilled nursing, to hospice care. Our healthcare professionals understands the emotional and physical challenges associated with advancing age, temporary illness and injuries, as well as permanent disabilities.
---
7960 Auburn Road
Concord Township, Ohio 44077
(330) 578-2806
Vista Springs is a luxury retirement resort providing independent living, assisted living, and memory care. Modern living includes personalized services and hospitality services along with a continuum of care.
---
7750 Discovery Lane
Concord, Ohio 44077
Founded in 1998, Steven Douglas Corp. (SDC) is northeast Ohio's largest and most capable engineering company to design, engineer and build custom machinery for factory automation. They have proven methods building reliable, long-lasting machines for a wide variety of applications and employ professionals with industry experience in all types of factory automation projects. Each project as a partnership, striving to be an enhancement of their clients internal operations. From start to finish and beyond, their custom automated equipment is designed, built, tested, delivered, installed and supported by their team.
---
Photos by Dawned Images
Vacant Property Members
"
Growth in the JEDD Corridor
The Concord-Painesville region is a hotbed for national and international light industry and R&D companies. The accessible location, available land and growing population in this region make it a developing center of commerce. Some of these businesses located in our business corridor include:
Ranpak: A global leader in environmentally friendly packaging, Ranpak has more than 250 distribution partners and employs more than 500 people worldwide.
De Nora Tech: De Nora is one of the world's largest manufacturers of electrolyzers, electrodes, coatings, electrochemical and water treatment technologies. The global company serves diverse markets, from energy to food service.
Landis Corp (CITCO Tools): As an industrial engineering group, Landis designs and supplies machines, process equipment and production lines for the world's largest industrials. Located in more than 30 countries and with nearly 8,300 employees, Landis is known for its technological expertise and competence in executing international projects.
Cometic Gasket: Cometic Gasket, Inc., is a leading worldwide supplier of gaskets and engine sealing solutions for the automotive performance, powersports, original equipment and remanufactured engine industries. Its headquarters is in a 70,000 square-foot facility in Concord, and it supplies high-performance gaskets to a range of motorsports markets, including Harley-Davidson, ATV, drag race and more.
Pressure Technology, Inc.: Pressure Technology produces hot isostatic pressing to a range of industries, including aerospace and additive manufacturing. It opened its Concord, Ohio, location in 2002 and serves customers worldwide.
Concord Town Center
Concord Town Center: Visioning the Future
---
When the Concord Township Board of Trustees commissioned a committee to study the Concord Business Corridor in 2006, they determined that the best use of land in this area would be to structure a development that would drive business, provide services to residents, and attract visitors. The Town Center concept was born-a mixed-use development that will include:
Retail space
Hotels
Business offices
Restaurants
Civic spaces
Upscale residential housing
Learn more about the Town Center concept by contacting the JEDD at (440) 477-1449, (440) 354-7500 or [email protected].
Economic Development Corridor Map