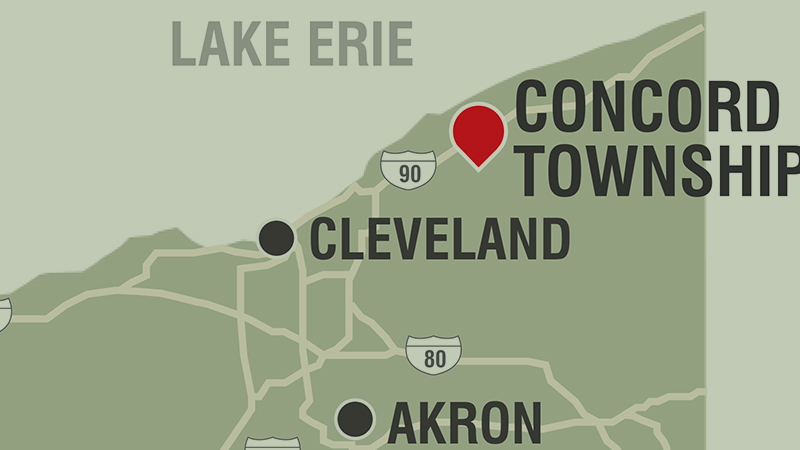 Welcome to Concord Township, Lake County, Ohio
Concord Township­­ sits at the crossroads of two major highways,­ Interstate 90 and State Route 44. ­This intersection is a natural for economic development and offers some of the best regional development opportunities within the tri-county area of ­Lake, Geauga and ­Ashtabula ­counties.
Recognizing the key location of this intersection, University Hospitals has two facilities in operation: ­TriPoint ­Medical Center and University Hospitals ­Concord Health Center­ with an outpatient surgical care facility.
These two new facilities have opened up the opportunities for even greater growth. ­With several hundred acres of ­greenfield­ space, development ­is inevitable.­ The area has all utilities and infrastructure.­ Additional improvements are being made to existing roadways.­ There is a generous, but planned mix of commercial, retail and light industrial/research and development property available.
The Township embarked upon a methodical development approach beginning in 2006.­ Several studies have been completed or are underway. ­The first was an economic development study of the area, Auburn-Crile Rd. Business Corridor Study: 2006.­ This was followed by a complete overhaul of the zoning for the area as well as a comprehensive transportation study looking forward to the transportation needs through 2030. The Township completed and adopted the 2015 Comprehensive Plan Update, which is the guide for future development for the Township.
The Board of Trustees­ appreciate the tremendous potential of this area and have expressed a clear intent to maximize that potential but within the vision of the community and its historical culture as a semi-rural ­Western Reserve ­community. As part of the vision for the future, studies and marketing­ have validated the opportunity for ­Concord­ Township, for the first time in its 180+ year history, to create a town center based upon a lifestyle, mixed use community.
The Township's partners in economic development, and valuable resources to any business locating in the area include:­­
A business interested in relocating to this area should be confident that a comprehensive team of economic development professionals are available to assist with: financing, through the Lake Development Authority; workforce development, through one or more of the area's academic institutions; and zoning or planning, through the county or Township offices.
To compliment the business development opportunities, ­Concord­ Township offers one of the highest quality lifestyles in ­Lake ­County ­with a mix of housing units, golf courses, restaurants and excellent school systems. In addition to our own community, the region offers outstanding entertainment, cultural resources, sports activities and ­Lake Erie.­­